Traditional
Flea Circus show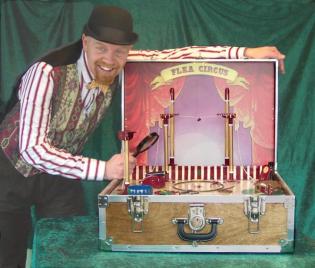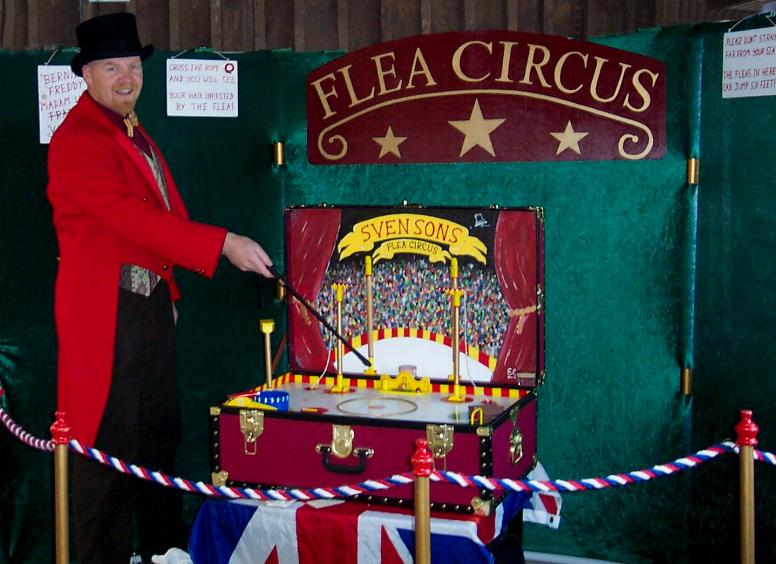 As seen on Sky TV with David Attenborogh!


Fairs, Galas, and Special Events!

Svensons Flea Circus is a traditional Victorian style show, it's hugely entertaining
and great fun for all ages, adults and children alike.

Svensons Flea Circus has all the great acts of a real circus but in miniature, high wire,
high dive, trapeze, human cannonball (but in this case a flea!) plus many more, the
whole circus is completely contained in a small trunk.

Our "fleas" perform all the acts within the circus with a little help from the circus
ringmaster, typically a show lasts about 20 minutes, theres no mess, just lots of fun!
Everyone will talk about it for weeks!

There are very few Flea Circuses left showing these days and of the few that are many
were made by Svensons!

We are the UKs No1 flea circus show and the worlds only full time flea circus makers!

Our show has featured on TV, radio, and in the press.

Please dont worry about the performers, I guarantee our "fleas" are 100% safe and it's
impossible for any to escape. You will NOT get fleas at your event!

Everyone has heard of Flea circuses but few have seen one, it's a show everyone
remembers!

Bernie, Freddy, Madam Lulu, and Vicktor are "itching" to entertain you, and Erics itching
too (no honestly I am!).

Testimonials




"Fantastic show enjoyed by all. I was straight on Facebook




telling everybody

about it!"





"We had such fun and your fleas were great!"





"Just a quick note to thank you for entertaining our guests at the





Dickensian Festival! You were extremely popular and a unique attraction




that our visitors don't get to see that often!! If possible, I was hoping that




you would agree to return for our next festival."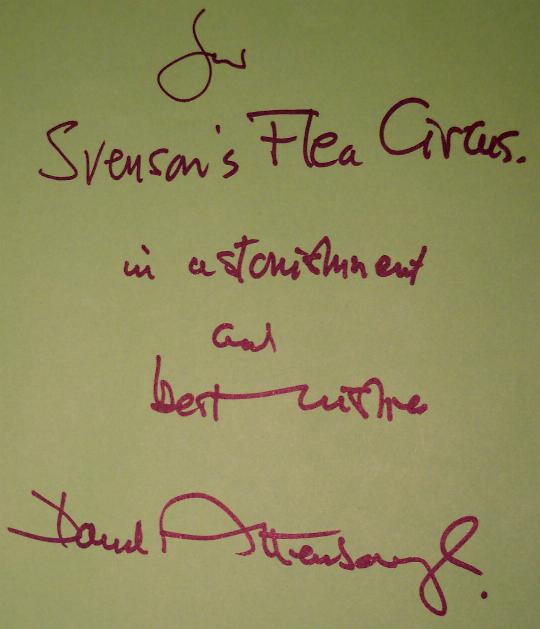 Booking your show!
For prices and availability please call Eric (Circus Ringmaster!) on
01325 378397
Mob 0796 8001783. Or email

svensons@btinternet.com
Svensons are based in the North Yorkshire but i'm happy to perform anywhere in the UK or
even overseas.