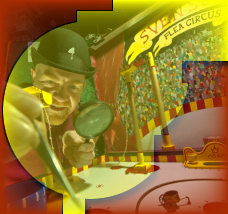 HAIL CITIZENS!
It's The Only Roman Flea Circus In The World!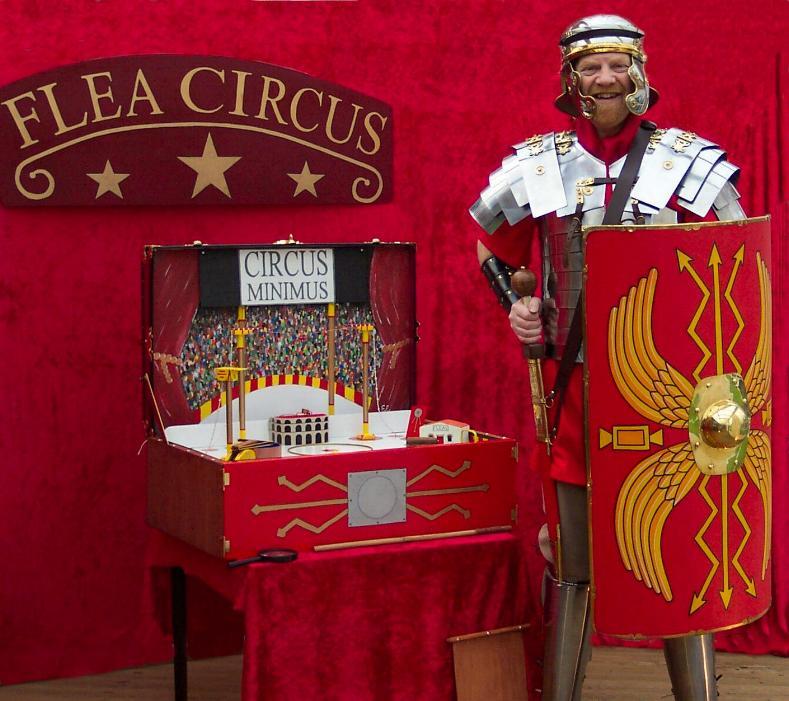 FLEA CIRCUS MINIMUS!
(As Seen On BBC TV!)
Get ready for some historical fun! Your ringmaster, Centurion 'Maximus Scratchus' is going to entertain you with the most outrageous show in the empire!

Marvel and laugh with Fleasar, Bigus Biteus, Fleaopatra and Jumpus as they show off their astounding skills around the ring, it's a show you'll never forget!

The Circus Minimus has to be one of the most entertaining, most unique and eye-catching spectacles you will ever see, all the fun of the Flea Circus with an historical twist, and yes, Maximus wears REAL armour, historically correct in every way! (Around AD60)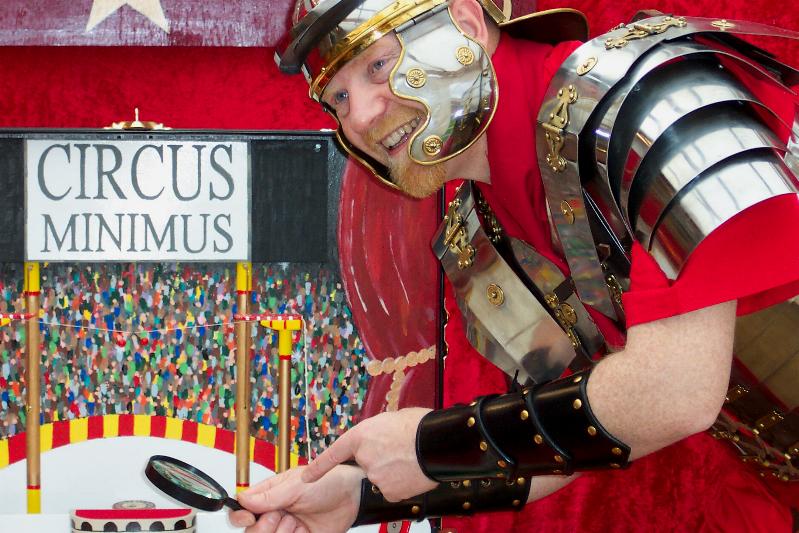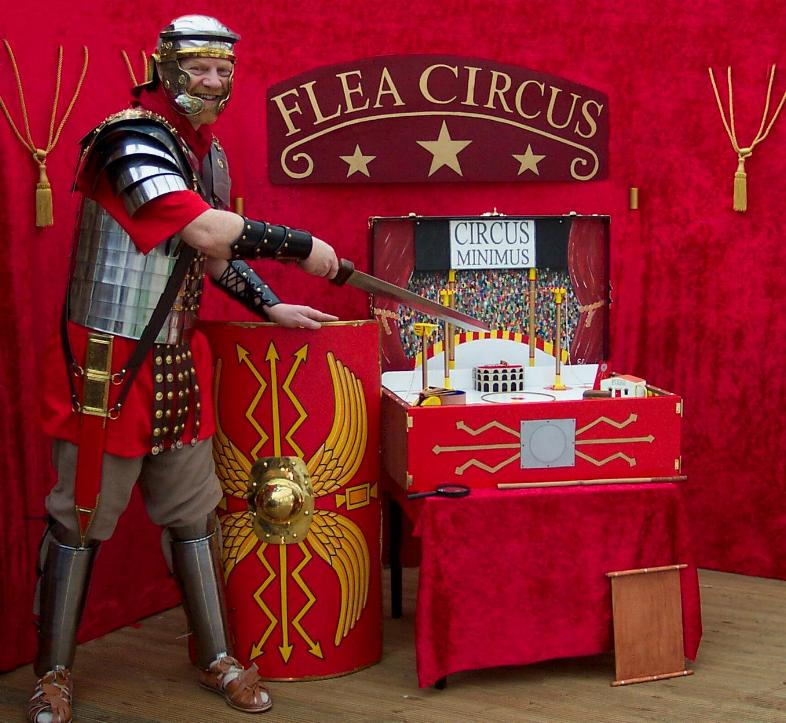 (Historians believe the history of the Flea Circus dates back to Roman times, its
said that Julius Caesar owned a miniature Colosseum complete with tiny chariots)

The Circus Minimus fits in with any event but it's fantastic for events with a historic theme. Maximus and the "fleas" will bring fun and laughs to old and young alike!
Maximus is also great for a highly visual 'meet and greet', or as a 'walk a round' to enhance your event and hand out flyers etc.

Booking your show
For prices and availability please call Eric (Circus Ringmaster) on 01325 378397
Mob 0796 8001783, or email

svensons@btinternet.com


Svensons is based in the North of England (Yorkshire) but I am happy to show anywhere in the UK or overseas.